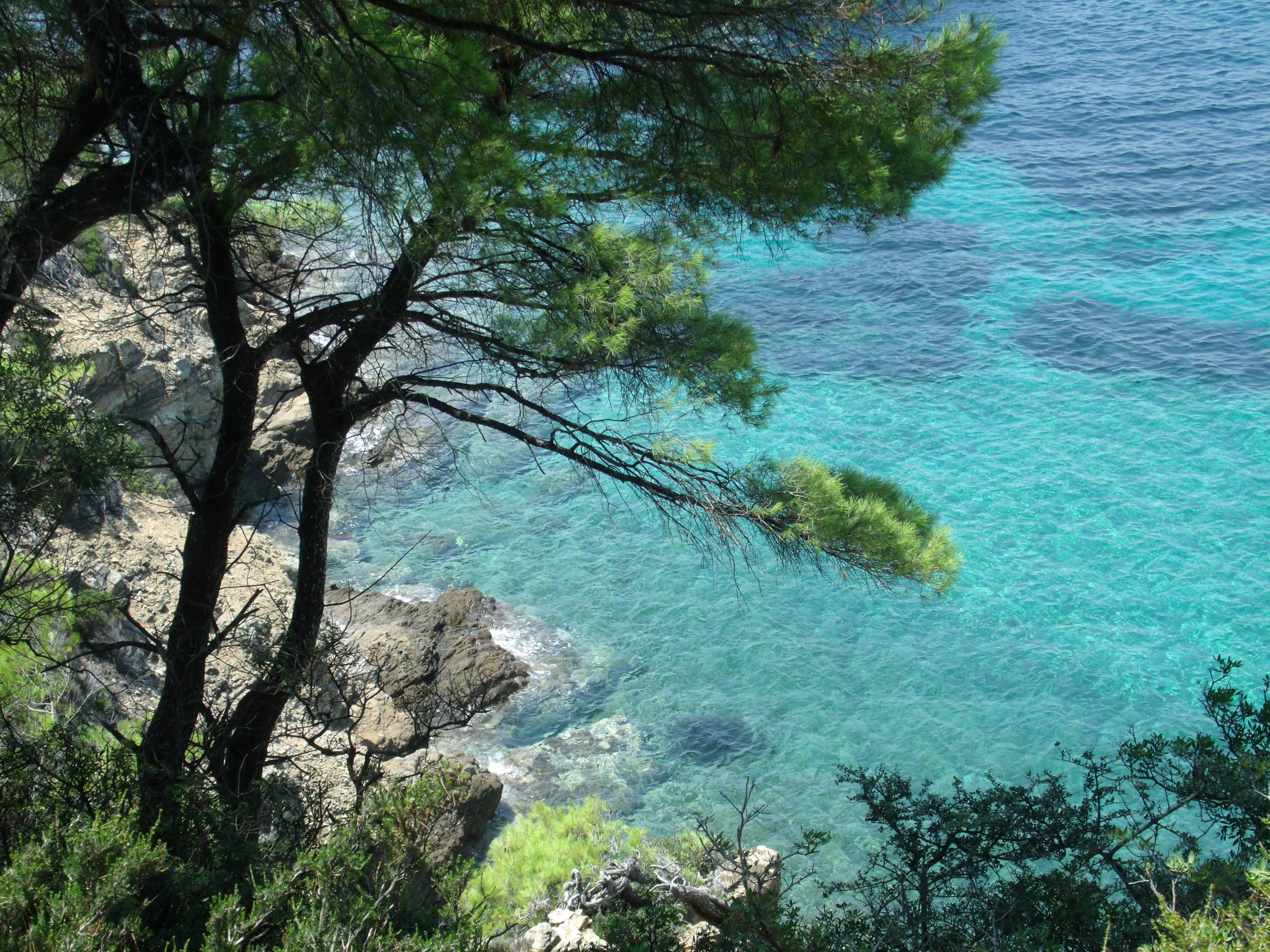 When my Dad was about 20 he became a water skiing instructor and fell in love with the island. He met my Mum and took her back there when she was pregnant with my brother and they would go there every year. In those days it was very remote, just locals and a few beach shacks with the odd tourist who knew how special the place was. Life got busy and between Wimbledon (where I grew up) and holidays in Portugal we didn't visit Greece for years. When my parents separated my Dad went back to Skiathos and bought a plot of land on the less touristy side of the island and renovated it because he's good like that and now that's where we go.
Sometimes when I walk on the beach or in the hills amongst the pine trees I like to think about my parents happy and in love.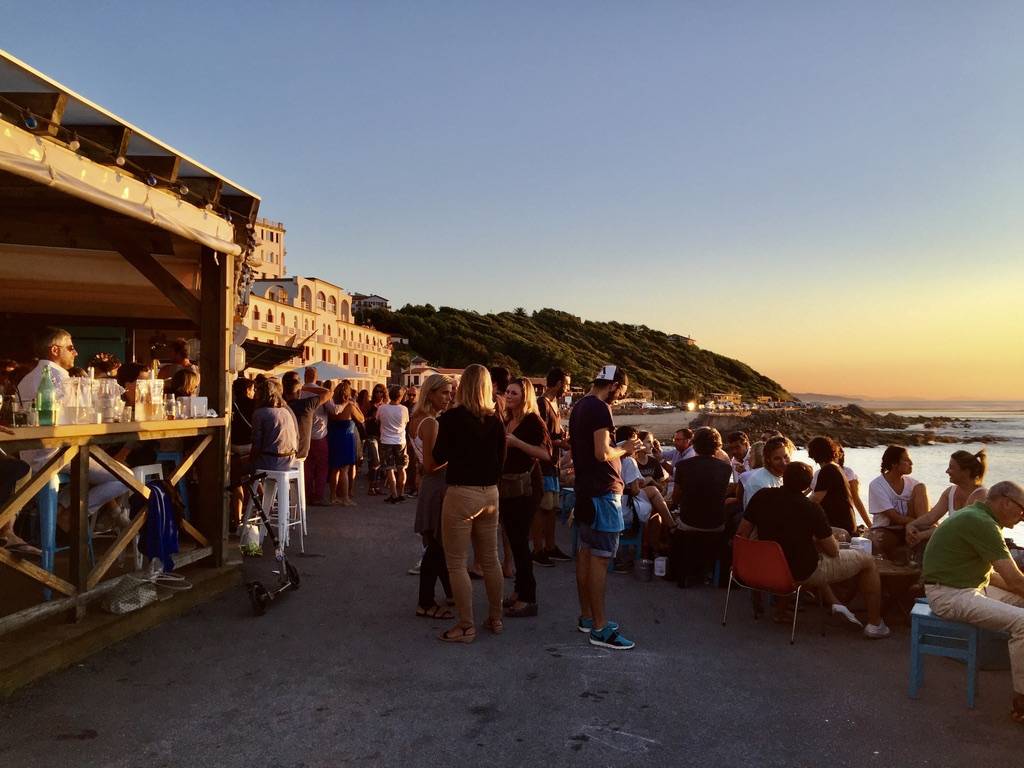 Post-surf hangout Ilunabar, Guethary
About seven years ago we decided as a family we should all learn to surf. We rented a house near the beach in Guéthary and so began a love affair with surfing and this little Basque town that sits on the Atlantic coast about twenty minutes down from Biarritz. Surfing is a little like skiing, fighting the waves, the euphoria of a good ride and sea and salt air gives you that combination of tiredness and relaxation at the end of the day. People gather on the bar by the sea wall, some of us still in a wetsuit and those who had a chance to nip home are a little more dressed up but it's the opposite of the south of France.
Some of us are still in wetsuits, others have nipped home to dress up.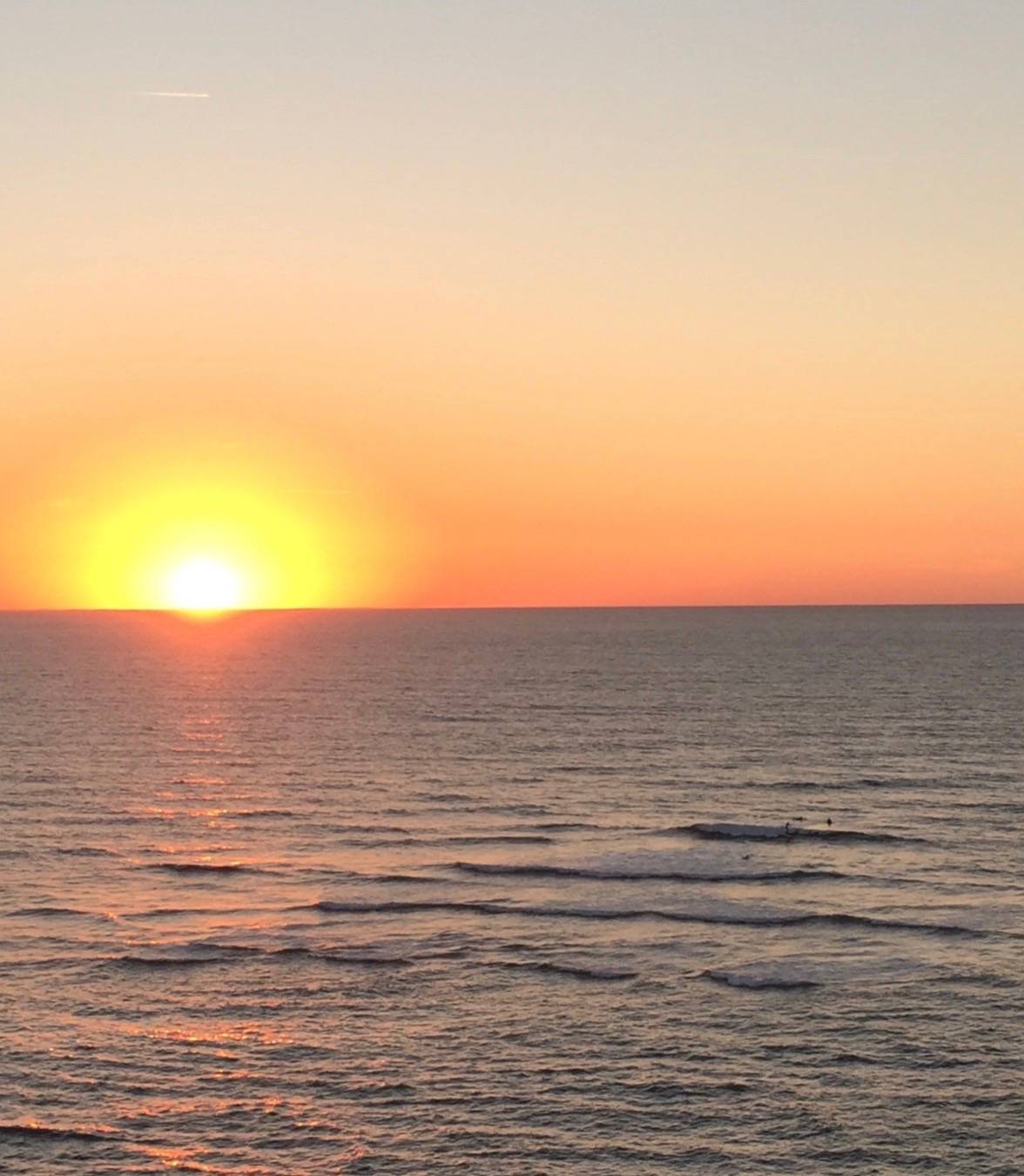 That litte dot on the right is Andrea surfing!
It's so casual. We watch the last surfers in the water and then when the sun sets over the horizon everyone traditionally stops and does a big round of applause: thankful for the beauty of the day and the mood softened with a cold gin and tonic, a glass of rosé and a plate of grilled fish. Heaven.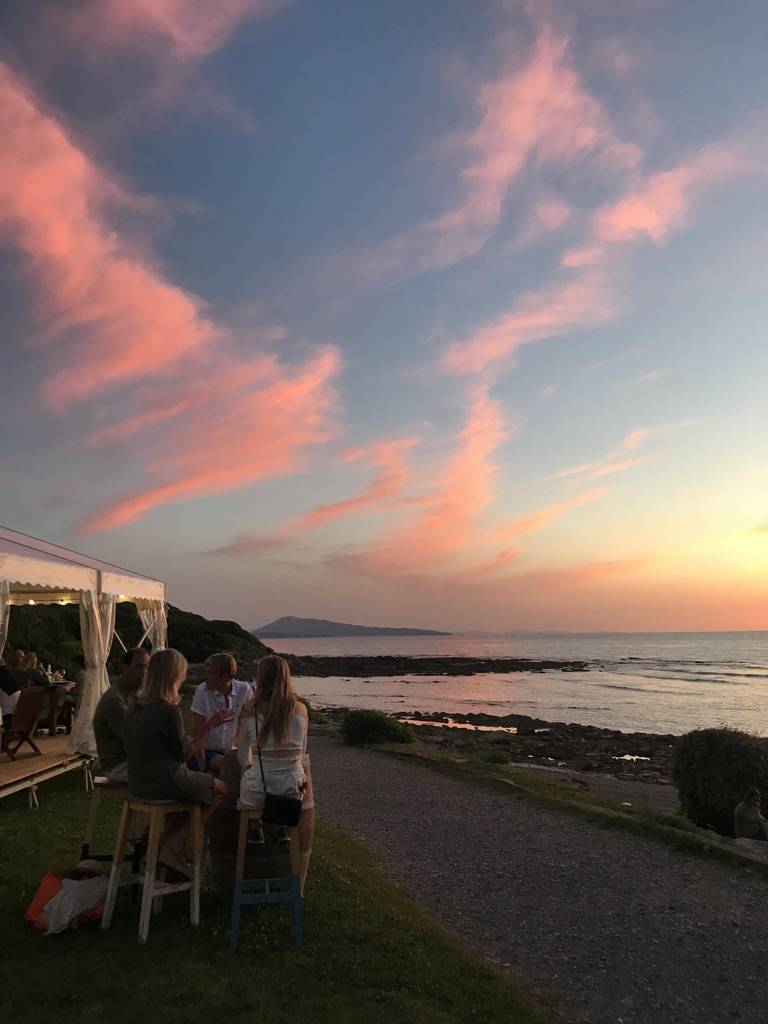 Sunset dinner on Cenitz beach.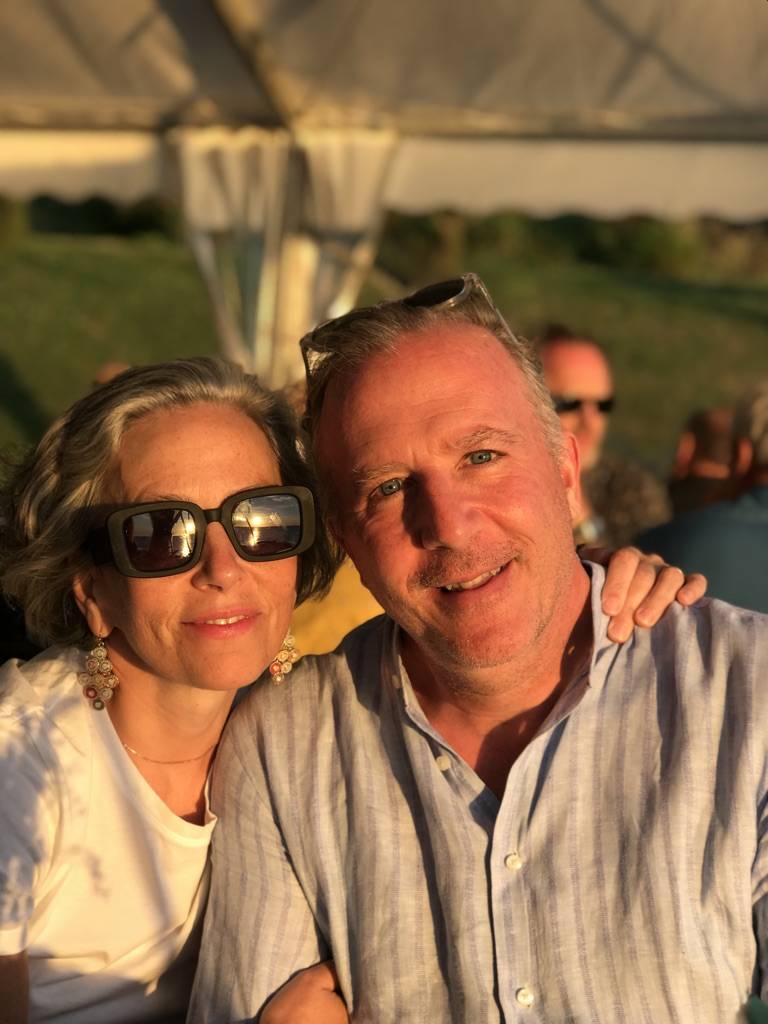 Andrea and husband Andrew
This special haven is often overlooked for the larger, barren party islands, but the reason I love it is because it's really green and the smell of pine trees waft through the air. Make sure you explore more than just the tourist spots and main town. If you can rent a boat - it's magical. 
Island Hotspots:
Diamandi Beach - Hands down my favourite beach and restaurant for a spot of lunch. Very good fresh food and the host is amazing. Not one to miss! Book before you go it's small. (Accessible by boat mostly or a long walk down).
Kechria Beach - A beautiful little spot, that you will find mostly ex pats/ regular island visitors. The food is delicious, the owner is amazing. Eat fresh lobster and octopus here and then relax on a sun lounger after and cool off with a dip in the sea. (If you have the luxury then definitely take a boat here the scenery on the way is beautiful. You can drive here but prepare for a bit of "off roading).
Baracoa - Laid back and delicious beach side dining at this restaurant. Innovative, fresh and fun I love this spot right near our house. The owner has worked in hospitality for a long time and really knows what he's doing. Come for lunch you won't be disappointed. Book before you go.
The Borzoi - The "spot" a lot of younger people go. With a beautiful candle lit courtyard, the cocktails are just as good as the food. It gets fairly lively. If you have a special occasion this is where a lot of people go.
If you go to Guéthary
Fun spot to watch the sunset is Ilunabar. Perch on the sea wall or grab a stool if you are lucky. They also do tapas style food with a Basque twist.
Halfway between the town and the beach is Heteroclito. Tables are inside and then spill onto the terrace with those that can't get a seat balancing plates and drinks on the wall overlooking the sea. Fun for people watching. The service is good but chaotic and the food is amazing. Grilled fish, delicious salads and fab cocktails.
If you don't rent a place then the Villa Caterie is a sweet, traditional French hotel with a hydrangea filled front terrace and comfy rooms or the Madrid which a bit more contemporary (it's also a great bistro) but the Madrid can be noisy if you are someone who likes an early night!
It's a twenty minute drive to Biarritz for great shopping and a glitzier vibe. Blue Cargo is a local hotspot that's half club and half restaurant overlooking the beach. Driving south from Guéthary is the Basque town of St. Jean de Luz which has a beautiful market, cobbled streets and an ancient cathedral.